News
Posted by Met Shop on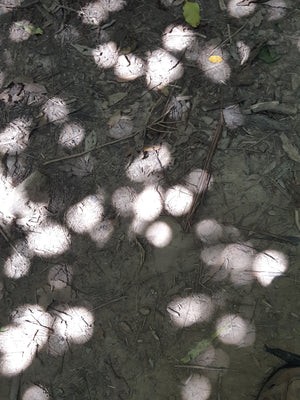 On a recent family tramp through some beautiful woodland in the foothills of the Tararua range, the early Spring sunshine filtering through the trees, I noticed the curious dappling of the sunlight on the footpath in front of us. I had seen this before, but this was one of the best examples yet. The effect is shown in the first image below.  Instead of the leafy shadows that you might expect, there was a collection of circles and ellipses of varying intensity dancing about as the wind jostled the branches. There are many good descriptions online explaining that the circles are in...
Posted by Met Shop on
Posted by Met Shop on
Welcome to the Met Shop blog!  The Met Shop is a popular Wellington (NZ) shop selling scientific gadgets, toys and games, currently trading online.  We are delighted to have been able to adopt the Met Shop with its long history and loyal following.  There is now a new website and new ownership but the aims and values of The Met Shop remain the same: We will provide somewhere to find fun and intriguing scientific toys, games and puzzles to educate and entertain.  The original roots of the shop are not lost as we continue to stock weather instruments and their accessories along with...